Responding with solidarity
During the COVID19 crisis, much activity from the beer sector was restricted as governments took drastic measures to mitigate coronavirus spread, trying to limit the exposure of customers and staff in social venues where they may have been at risk.
SOLIDARITY INITIATIVES DURING THE HEIGHT OF THE PANDEMIC
During the first lockdown, people were not able to socialise and connect in person. Things moved quickly:
Some breweries started to make hand sanitiser.
Support was given in solidarity to front-line staff, those working to keep us safe.
Research knowledge and resources were shared with those working to find cures, treatment and preventions.
Voucher schemes were quickly set up by brewers to allow consumers to pay forward, for the beer they would consume when the bars would reopen, but providing much needed liquidity to the bars there and then
Marketing space was handed over to public authorities to deliver the public health message to the citizens
Most hospitality establishments spent the shutdown putting in place structures, tools and other measures to create the safest possible drinking environments e.g. hand gels, perspex screens, table service, venue layout, e-menus, group size restrictions, floor markings, mask-wearing and track-and-trace systems.
These significant investments and social distancing measures have proven effective in preventing the spread of the virus, with national statistics typically recording an extremely low proportion of virus transmissions as having taken place in that sector.
Brewers worked closely with authorities to help venues to implement any measures that wiere required to allow for COVID-safe re-openings, in line with new regulations.
LATEST SOLIDARITY INITIATIVES
An initiative from AB InBev for consumers to purchase digital credit and either donate or exchange it for beer in a café or restaurant of their choice.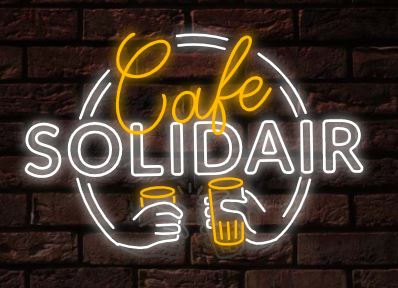 Alken-Maes allowed consumers to buy beer in advance via a new platform
HORECA Comeback was set up to support companies in the hospitality sector during the coronavirus crisis
JOIN THE CONVERSATION
We need you to be part of the conversation – use #RECONNECT to share stories of how your sector, business or experience has been during this time.
TAKE PART IN #RECONNECT
Become a supporting partner now and use the social media badges, cover pictures, videos and other assets to share your stories and back the campaign.